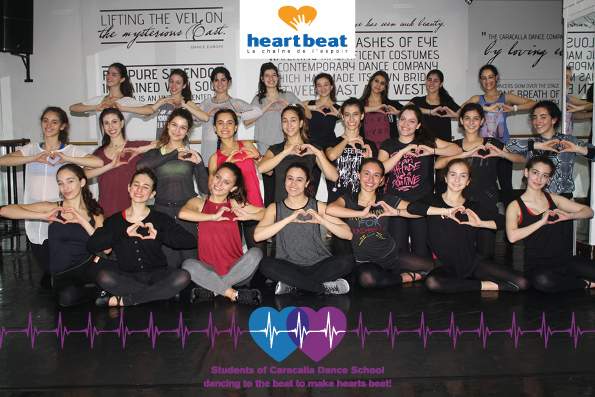 HEARTBEAT
On: June 20, 2016
This year our Dance School Students at Caracalla Dance School decided to #savethedate to #savesomelives. Our young talent participated in this year Heartbeat Concert, "Around the World, in a Heartbeat". Alissar Caracalla decided to collaborate with the Heartbeat committee and give back by doing what she knows and loves best! When the project was suggested to the students of the dance school level I, II and III a unanimous YES was resonated in our hallways…. Through passion, talent and discipline we can all make a difference, that was the attitude of our students throughout the three month preparations… Yes, dance is not done in a beat, it takes many repeats!
Hours of rehearsals were spent with Alissar, Tatiana Taran (Style Caracalla), Roman Gorbach & Natalia Ligai (Jazz & Contemporary) and Marina Serdeshna (Hip-Hop).
All the teachers choreographed from their hearts to save some lives, the collaboration was unique, and the students shone on stage in amazing fun choreographies to the USA segment of the concert and the Lebanese segment that ended with a big dance extravaganza bringing the audience to their feet dancing to the Dabke beat.
Lesson learned we can all make a difference one way or another; choose your way and make someone's life a better one, it will only improve yours.
You Might Also Like
0 comments